Are you ready to become iconic...
In today's complex and busy world brand names are everywhere but most of the time even though they're accepted as part of the scenery they don't mean much to the people who observe them. Yet among the mindless white noise of modern marketing a few brands really stand out from the crowd, admired and packed with meaning these truly iconic brands inspire trust, passion and fierce loyalty among their customers. They represent the highest standard of branding, something which seems so simple to the naked eye can take years of carefully crafted messaging and large marketing spend. We understand this is not a luxury most organisations can afford so we work within the parameters of your budget using a tried and tested model to achieve the most effective branding possible.
In terms of evaluating a brands iconic potential you must first look at their ability to meet a specific functional need, any brand that can meet a need or gratify a desire in a unique and meaningful way has an opportunity to build the strong emotional attachment and clear identity that is the cornerstone of iconicity.
At Channel Solutions we work with large established brands as well as new market entrants and whatever the company's backdrop we help each and every one of them become iconic by expertly aligning all of the six factors that contribute to the very essence that makes a brand iconic, namely desirability, usability, reliability, affordability, supportability and last but not least availability.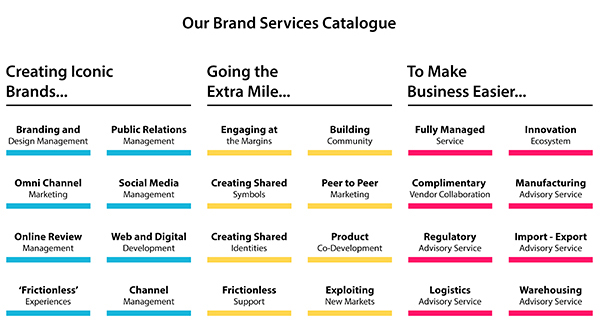 <! -- END MAIN CONTENT --> <! -- START END PAGE NAVIGATION RIBBON -->